Community Calendar Events
This is a great time to shop at Archer Home Center in Adel, Iowa!
October 25th- November 30th take advantage of great storewide sales in every department during the Manufacturer's Expo.
When you stop at the Archer Home Center to check out the Manufacturer's Expo you'll find cabinets up to 40% off and televisions with instant rebates up to $599!
Look for appliances at year end closeout prices and major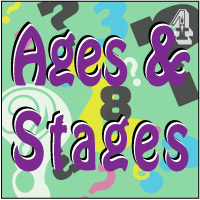 Courtesy of Dallas County ISU Extension Office
The Dallas County ISU Extension office is offering Ages & Stages Questionaries in Adel, Iowa.
Join us from 6:30-8:30pm at the Dallas County Fairgrounds on November 4th for the Developmental Screening and Referral program.
The November 11th program will focus on Social and Emotional Developmental Screenings and Referrals.
Ages and Stages offers professional screening for children
The Boy Scouts of America Cub Scout Pack 152 will be hosting breakfast Sunday, October 31th at the First Christian Church in Adel.
Join us from 8 am to noon for a great meal!
We'll be dishing out scrambled eggs, sausage, hash browns, biscuits and gravy, juice, coffee, and milk.
Adult tickets are just $6 and tickets for children 12 and under $3.
So stop by Sunday, October 31st and
Get ready to polka Saturday, October 9th with Adel's first Oktoberfest!
This fun fall festival is now open for all ages starting at 3:30pm at the Adel Stage and Pavilion!
Join us for
Is your automobile ready for another Iowa winter?
This is the time to schedule your vehicle for a oil change and tune up before the weather takes a turn!
All October long, T&T Auto will perform an oil change for $27.95.
This includes having all the  fluids topped-off, inspection of the air filter, and check of the tire pressure.
T&T Auto also offers